Xiphos is more than just a technology company - we're the architects of the future of space computing, a.k.a. New Space.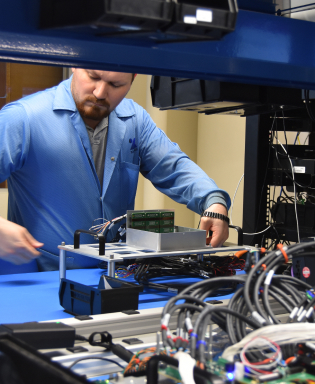 Our high-performance, flight-proven processor boards and associated daughterboards, built around the power and flexibility of Xilinx MPSoCFPGAs, are powering a new era of innovation across a wide variety of space applications.
Meet the team of grounded people that can send you to space
Want to find your
place in space?
Join Xiphos and shape the New Space era. We seek passionate, curious minds to collaborate on groundbreaking projects, redefine possibilities, and embark on careers that transcend the ordinary. Ready for lift-off? We'd love to hear from you.
Xiphos through history
1996-2005
1996-2005
Founded in 1996, Xiphos emerged from a group of engineer's drive for high-performance computing solutions. Our initial product, a Xilinx Spartan-3 FPGA-based processor board, found immediate success in the aerospace and defense sectors. Throughout the early 2000s, Xiphos expanded its offerings.
2006-2015
2006-2015
Xiphos' growth trajectory soared in the mid-2000s, across North America and Europe catering to a broadening customer base. We launched new high-performance products and enhanced our market reach.
2016-2022
2016-2022
Throughout recent years, Xiphos has maintained a fervent commitment to growth and innovation. We've released advanced products, including processors built on cutting-edge Xilinx FPGAs, and broadened our offerings with innovative modules and software tools.
2023-PRESENT
2023-PRESENT
Always aiming to keep innovating, Xiphos now a proud member of the Epiq Solutions family, ready for growth with exciting initiatives on the horizon. Our mission transcends product creation; we're dedicated to exceptional customer support, offering comprehensive options for a seamless experience. With Epiq's backing, we aim to amplify our potential and ensure the utmost client satisfaction. Together, we're embarking on a thrilling new chapter of space-bound solutions.